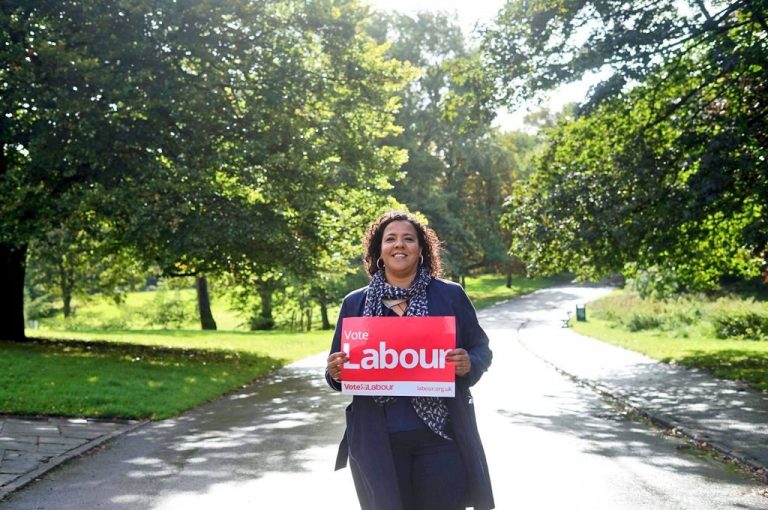 A fresh start for Liverpool
My name is Joanne Anderson and I am standing as your Labour candidate for Mayor of Liverpool in this year's local elections in May. I am a proud black, working-class scouser who loves our city and its people.
Growing up in Liverpool through the 80's, particularly as a young black woman, the message I received from Thatcher's Britain was that I was bottom of the pile, that I wouldn't amount to much. There were little to no opportunities for working class families in Liverpool under the Tory Government at the time, our city was positioned for managed decline, and we felt that in our communities right across the city, from Speke to Anfield, and from Toxteth to Dovecot.
Today, under yet another austerity driven Tory Government, our city has been left to hang out and dry. Liverpool City Council has faced budget cuts year on year from Central Government since 2010, a staggering 63% cut in total. Yet despite this attack, Labour in Liverpool have continued to deliver key services and protect our vulnerable. We are a socialist city, we see it on a daily basis in our communities whether that be a young scouser helping a vulnerable adult with shopping, social projects supporting our homeless, residents coming together to make sure neighbours don't go without food and social interaction. Scousers don't like to see people go without. This past year with Covid has shown the very best of our being and our city. We are a city that cares, a city that hopes, a city with pride.
Last week, our city's pride was knocked because of the actions of a small group of individuals. The Caller report has highlighted serious failings within our city council, and I want to take full responsibility in driving our improvements going forward, restoring trust in our city and putting social value for our communities at the heart of everything we do and deliver. Whilst the revelations are shocking, I also see this as a springboard to improving our culture, transforming how we do things and providing a new, fresh approach for our city.
A new Mayor of Liverpool will be elected on 6th May, and whoever it is has a momentous task to address the findings of the Caller report, re-build our city post-Covid and most importantly for me, ensure our city once again becomes a city of opportunity for everyone, especially our young people. Young people today should not be made to feel the same way I and many others in our city felt growing up. We have got to rejuvenate our social sector. We must address our housing crisis by building Council housing and affordable homes. We must regenerate our city in a way that puts our climate and communities first and ensures that we are supported in making right choices that reduce our carbon footprint and help tackle climate change.
I want to be honest with you about our past, but I also want to be positive about our future as a city. Those old enough to have lived through the Thatcher years will know that even when our city hit rock bottom, we rose from the ashes with grit and determination. It is that same grit and determination that will get us through these next few years. I am asking for the people of our city to join me in rebuilding Liverpool as the World Class City we know it to be. To make Liverpool a city where everyone has a part to play and every contribution is valued; where we all have opportunity and are open, to everyone – A city we can all be proud to love.
Manifesto for a city transformed